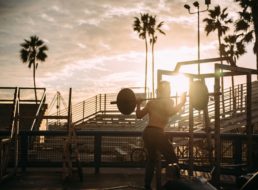 Posted on by in Weight Loss Goals, Weight Loss Tips

The best weight-loss tips strategies are the ones that stand the test of time. Although, losing weight is tough, losing it and keeping it off is even tougher. This is a sensitive global issue in contemporary times according to statistics; about 74% of adults in the United States are overweight or obese. In view of […]

Comments Off

on Best Weight-Loss Tips Of All Time

Continue Reading...