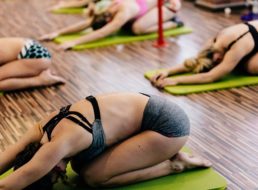 Posted on by in Fast Weight Loss, Weight Loss Goals, Weight Loss Tips

Trying to lose weight can feel like an uphill battle. You want to get fit and healthy, but still struggle to get the results you want to even after changing your diet and attempting to exercise more. It may sound silly, but your mind may be what is actually holding you back. If you have […]

Comments Off

on Top 6 Reasons Why You Should Try Yoga to Lose Weight Now

Continue Reading...